Tiny Flowers Reversible Cotton Interlock Baby Blanket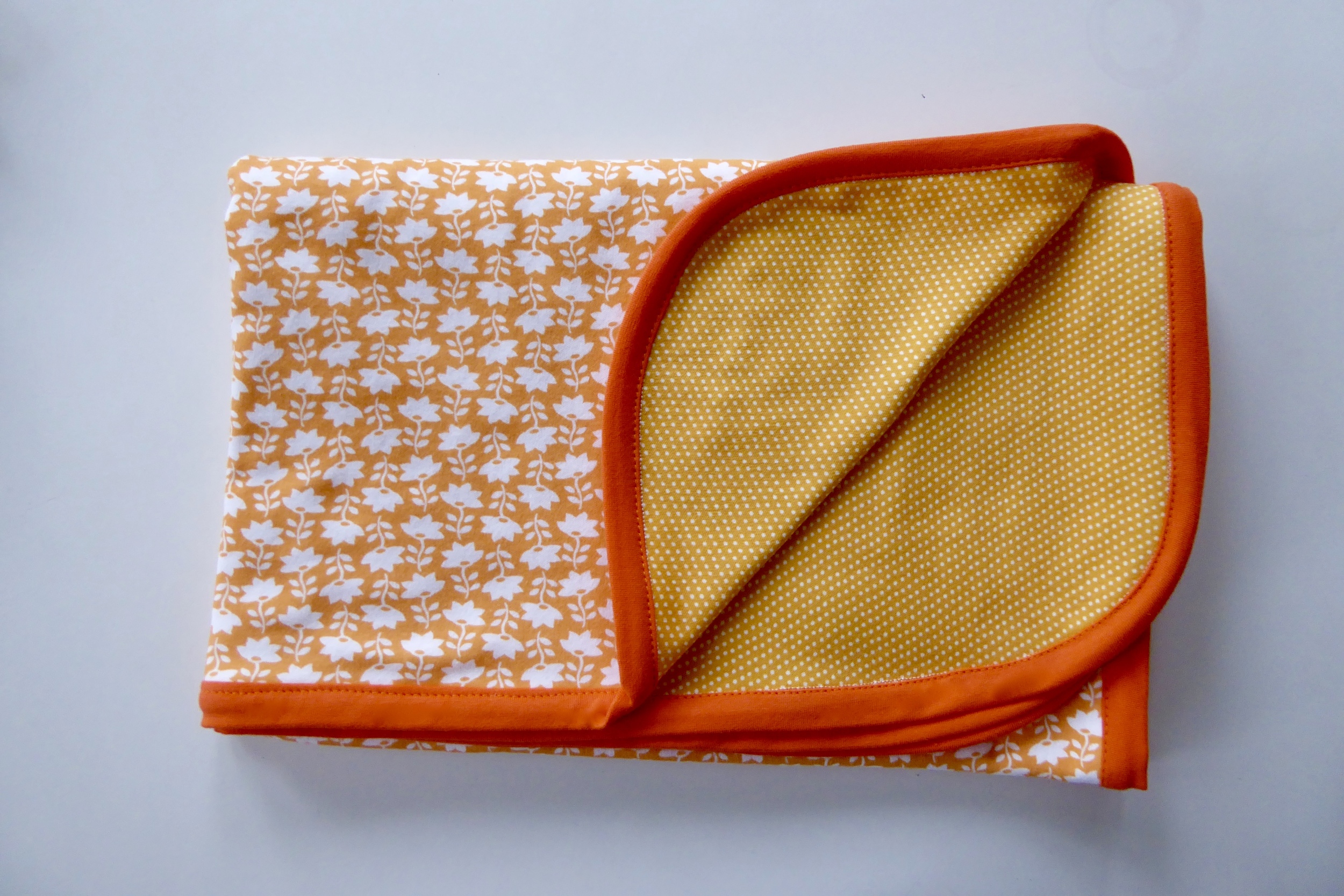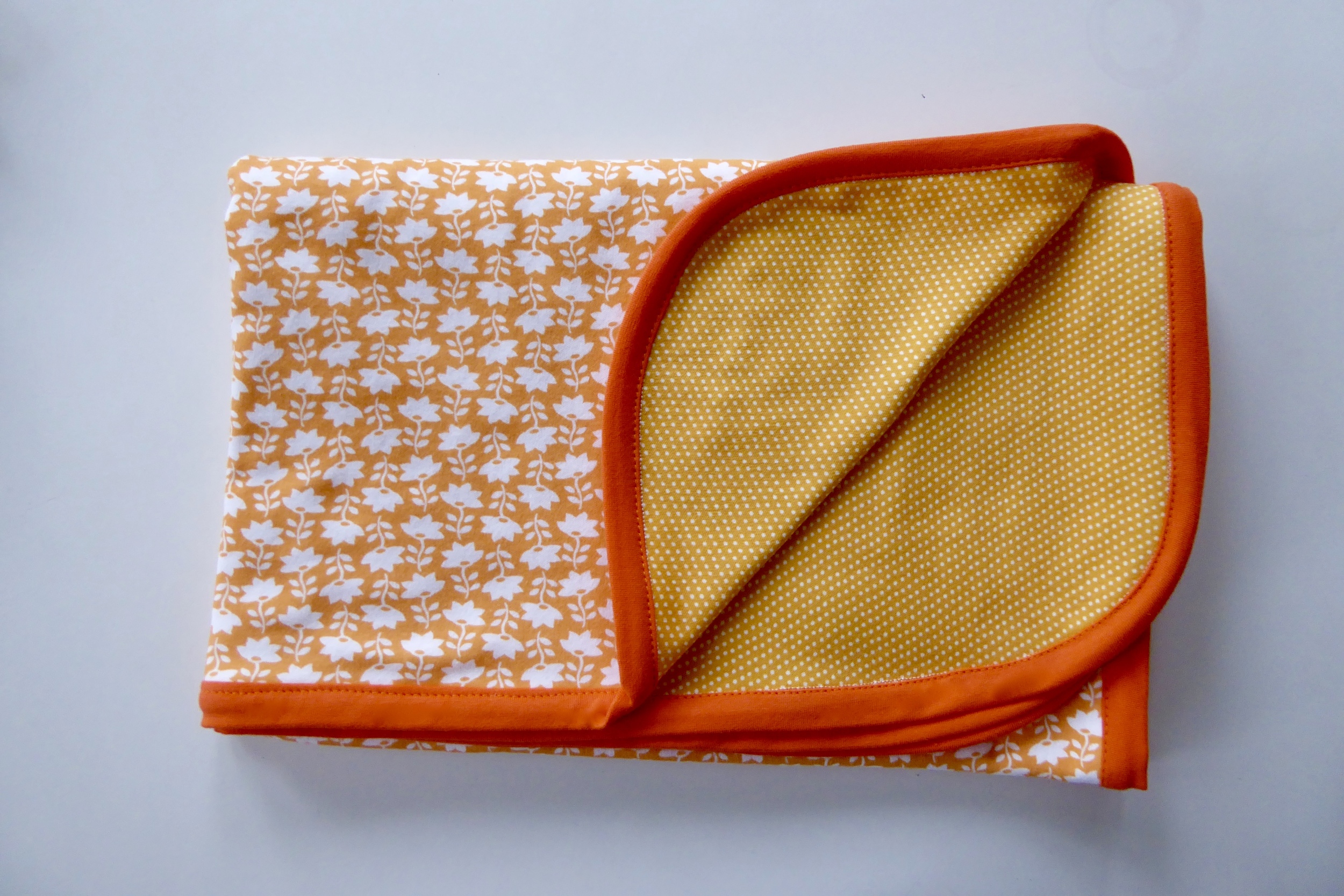 Tiny Flowers Reversible Cotton Interlock Baby Blanket
Perfect baby gift. Every baby needs a perfect "everything" blanket - crib,swaddle, receiving, toddler, stroller blanket.
This blanket is made from the softest cotton interlock knit. It is the perfect size: 30" x 36" with rounded corners and professionally finish the edges. Logo tag is on the bottom corner. Blanket is made from two layers. One side has a white flower pattern on deep yellow . The other side is yellow orange with tiny white dot patter. Orange cotton trim.
Great size to toss in the diaper bag! Makes an awesome shower gift.
Matching hats are sold separately.
Care: Machine wash, gentle cycle, cold or warm water. Tumble dry, low heat. (Colors will stay brighter when washed in cold water.)